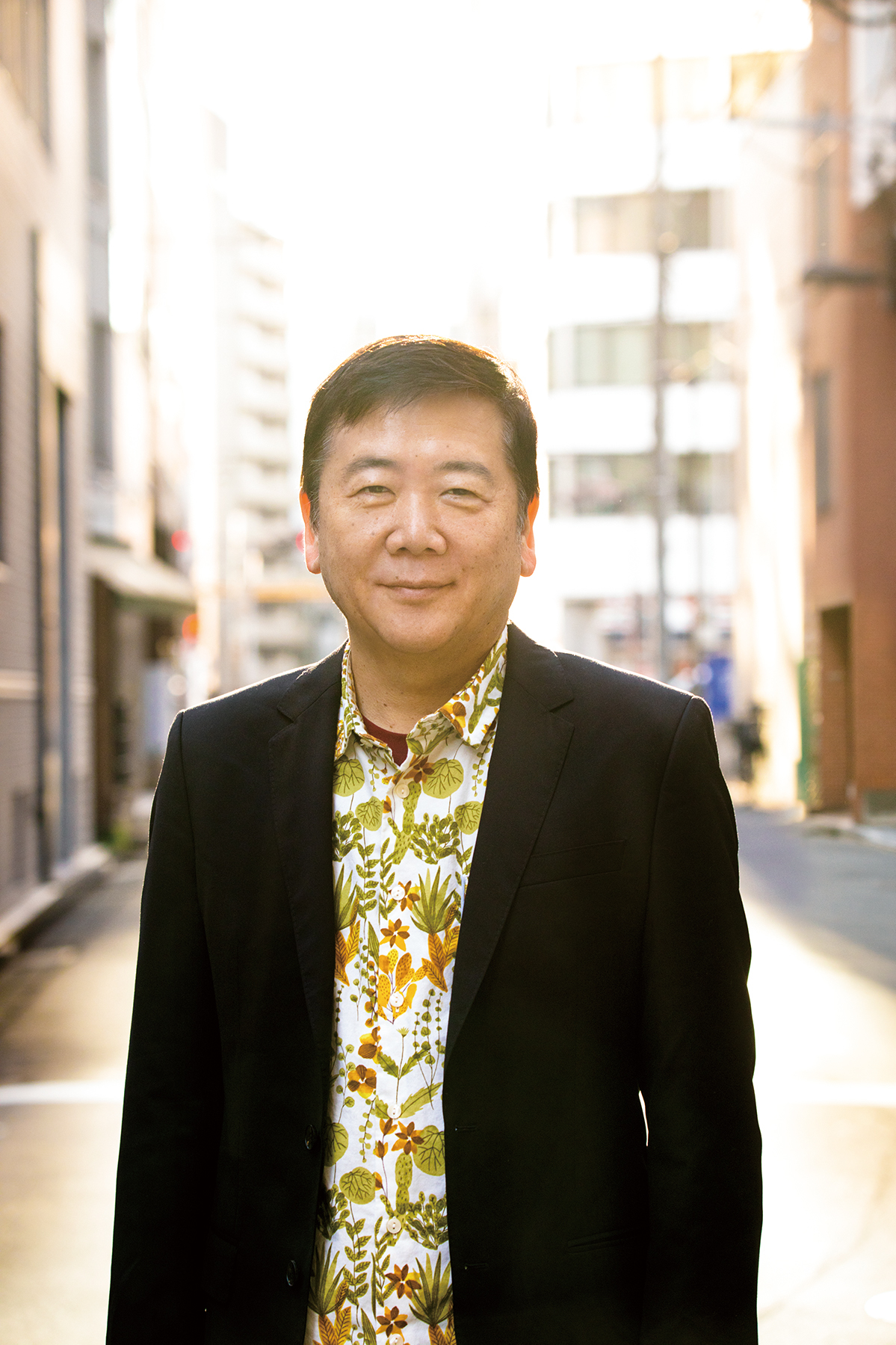 ©️TOWA
PROFILE / Bio
KOKAMI Shoji
---
Playwright/Director/Author/TV Personality/Radio DJ
Tokyo, Japan

Management:
Third Stage Inc.
No.102, Sunpatio Takadanobaba, 3-1-5 Takadanobaba, Shinjuku-ku, Tokyo
169-0075 Japan
Contact: office1@thirdstage.com
Website: http://www.thirdstage.com/

Titles:
The former chairman of Japan Playwrights Association
The board member of Japan Directors Association
The board member of Japanese Theatre Companies

Awards:
Kinokuniya Theatre Award -Winner (1987)
Kishida Playwritghts Award - Winner (1994)
Yomiuri Playwrights Award -Winner (2010)

Dramatic Works (Selected):
1981-2011 Theatre Company 'Third Stage' (chairman/director/playwright) -Tokyo
1991 Theatre Play 'The Angels with Closed Eyes' (director/playwright) -London, Edinburgh, Belfast
1997 Study at Guildhall School of Music and Drama in London as an official research scholar selected by Agency of Cultural Affairs of Japanese Government
2007 Theatre Play 'TRANCE' (director/playwright) -Bush Theatre, London
2011 Theatre Play 'Halcyon Days' (director/playwright) -Riverside Studios, London
2008-present 'Fabricated Troupe' and 'kokami @network' (chairman/director/ playwright) -Tokyo

Publications (Selected):
2018 'The Immortal Kamikaze Soldier - The Reason Why He Resisted his Senior Officer' -Best seller of 200,000 copies

TV Personality Works (Selected):
2011-present TV Program 'Cool JAPAN' (Host MC) -NHK, NHK World 1

Bio
KOKAMI Shoji started his career as a playwright and director of the theatrical company called 'Third Stage' which initially started as a theatrical club at the Waseda University, Tokyo. The first 'Third Stage' show had 300 audience. The number of audience has grown larger after each performance, and in three years, it reached 20,000 people in one season. After that, each stage had 30,000-40,000 audience in average. Over the years, "Third Stage" has been known as one of Japan's representative theatrical companies, and Shoji is now recognised as the leading writer and director in Japan.

In 1991, as part of the Japan Festival in the UK, Shoji directed his play, 'The Angels with Closed Eyes' in London, Edinburgh and Belfast. The show was performed by Japanese actors and actresses in Japanese with English subtitles. The review has been highly featured in 'Times'.

Shoji received a scholarship as a special research fellow under the Overseas Training and Research Scheme of the Agency for Cultural Affairs in 1997. He was invited to London City Guildhall Music and Drama School for one year by the teacher of the school who saw his show in London back in 1991.

June 2007, Shoji flew to London again, and produced and directed 'TRANCE' for one month at London's Bush Theatre. The show was performed by local actors and actresses in English. It was featured in 'The Guardian's Drama Review'(https://www.theguardian.com/stage/2007/jun/11/ theatre). Four years later, in August 2011, 'Halcyon Days' was played at the Riverside Studio in London by local performers in English.

In 2011, Shoji dissolved the theatre company 'Third Stage' where he had been a chairman and a playwright-in-residence for 30 years. His staging ground is now based in the theatre company 'Fabricated Troupe' that he created with young actors and actresses in 2008. Meanwhile Shoji started another theatrical project 'kokami @network', which calls for cast members each time he produces the show.

Shoji wrote more than 50 dramas and directed more than 60 plays until today. He is currently running two shows per year whilst looking for an opportunity to play outside Japan again.